West Haven - Entry Level Police Officer
This job is currently closed. Please check our
Current Jobs
.
Job Overview

| | |
| --- | --- |
| Department | West Haven Police Department |
| Type | Entry Level |
| Job Title | Entry Level Police Officer |
| Salary | $56,827 to $71,693 |
| Location | West Haven, CT |



---
Job Announcement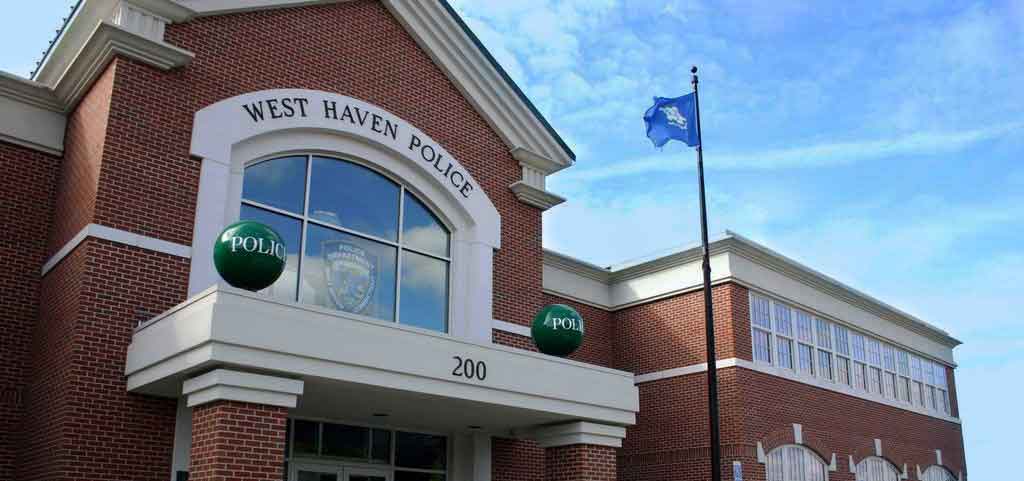 WEST HAVEN POLICE OFFICER
The West Haven Police Department will be participating in the WINTER 2019 SCCJA Police Officer testing process!
Applications will become available to those that pass all portions of the WINTER 2019 SCCJA POLICE OFFICER EXAM. Important dates and information on the exam provided below.
Requirements:
Must be a non-user of tobacco products.
Must reside within 20 miles after probation period.
Must be 21 years of age or older at the time of appointment.
Possess High School Diploma or G.E.D.
Must be a U.S. Citizen.
Possess a Valid CT Driver's License.
Those interested in this position must register to take the WINTER 2018 SCCJA Police Officer Exam. Only those who take and pass the exam will be able to apply. (Exam info. below)
The West Haven Police Department offers:
Tuition reimbursement, educational bonus pay, vacation time, holiday time, sick time, personal days, a yearly uniform allowance, longevity pay, health insurance, dental insurance, and life insurance. Officers work a 40 hour work week with five days on and two days off.
---
SOUTH CENTRAL CRIMINAL JUSTICE POLICE OFFICER EXAM
How to Register for This Exam:
Registration is OPEN UNTIL June 20, 2018!
Registration is available at: www.PoliceApp.com/SouthCentral OR click on the REGISTER button above.
Testing Dates:
PHYSICAL PERFORMANCE EXAM: JANUARY 20, 2019
Scheduled for JANUARY 20, 2019, 3:30PM at the Floyd Little Athletic Center in New Haven, CT.
PHYSICAL PERFORMANCE TEST IS ONLY FOR THOSE WHO DO NOT ALREADY HAVE A VALID CHIP CARD.
VALID CHIP CARD HOLDERS: SCCJA WILL AUTOMATICALLY BE NOTIFIED OF YOUR CHIP CARD STATUS UPON REGISTRATION AND YOU WILL BE EXEMPT FROM THEIR PHYSICAL PERFORMANCE TEST. YOU AUTOMATICALLY ADVANCE TO WRITTEN EXAM.
WRITTEN EXAM: JANUARY 23, 2019
The Written Exam will be held at 4:30PM at the North Branford Middle School, 654 Foxon Road in North Branford, CT. ONLY those who pass the Physical Performance Exam or who have a valid CHIP Card will be invited to take the Written Exam.
ORAL BOARDS: BEGINNING OF FEBRUARY 2019
The Oral Boards will be held at the beginning of February 2019. Exact Oral Board dates and times will be emailed to candidates who passed the Written Exam sometime after the Written Scores are posted.
This Testing Process Consists of Three (3) Phases:
Phase I. Physical Performance Examination: SCCJA will administer a Physical Performance Examination for any individual who does not hold a valid CHIP Card. In order to take this examination, individuals must bring the completed Physical Performance Examination registration forms with them to the Physical Performance Exam. Click Here to download these forms.
Phase II. Written Exam: Individuals who pass the SCCJA Physical Performance Examination or who hold a valid CHIP Card will advance to the Written Exam. Each participating department is responsible for setting its minimal passing score for the Written Exam.
Phase III. Oral Interview: Only those individuals who pass the Written Test will be invited to an Oral Interview
**Please Note: Applications will open once the SCCJA Testing Process is complete. Click the link above to register for the exam.**
The West Haven Police Department is an Equal Opportunity Employer.
Jobs close at 11:59 PM (Eastern) on the deadline date specified, or when the position capacity has been met, or unless otherwise specified in the announcement. If the deadline date is not specified in the announcement, the agency has sole discretion on setting the deadline and jobs may close without notice. It is the applicant's responsibility to thoroughly read and understand the deadline requirements and capacity limits as outlined by the agency.
×
Get Real-Time Job Alerts!
Join our mailing list to receive up-to-the-minute job alerts, exam notifications and more: